We planted 125 trees in Blučina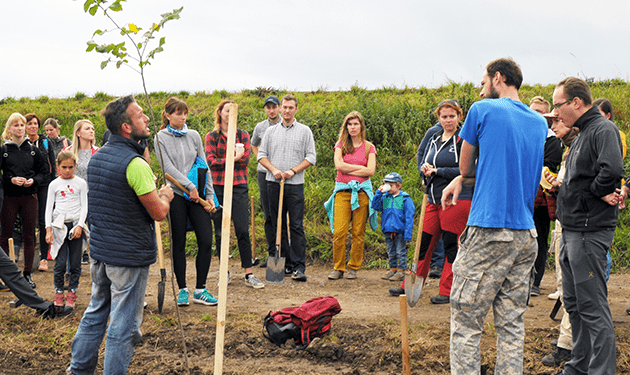 The first autumn rays shone on us as we got together to continue our long-standing tradition called "Trees for Bugs". This time, however, we didn't just plant trees for every bug reported by our customers like in the previous years. Kentico joined the nationwide project "We Plant the Future" (Sázíme budoucnost), which aims to plant 10 million trees across the whole Czech Republic and therefore actively engage in the fight against climate change.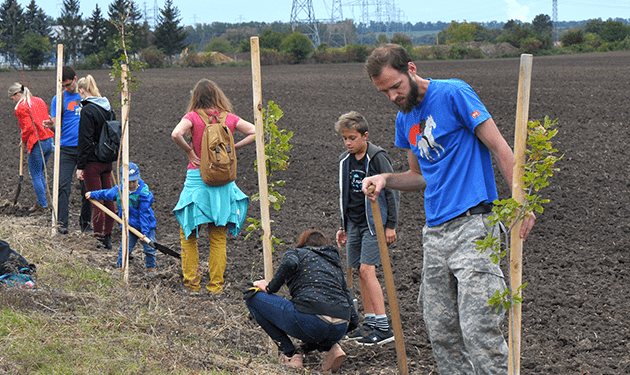 It's been two years since we last visited Blučina, a small town south of Brno. Looking at 120 trees which we planted back then, we felt motivated and inspired to work our socks off. Hornbeams, rowan trees, linden trees, oak trees, maple trees, and white elms now fill the land near the path heading to a local pond that goes by the name of Blučiňák.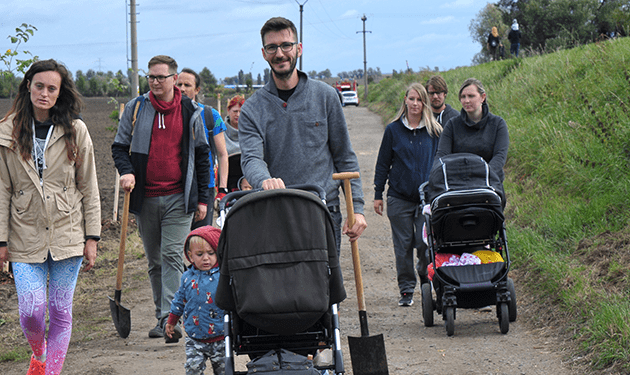 Over 50 Kentico employees with their family members, 24 children, and one dog, Elon, attended the event. We would also like to thank the local fire brigade who provided assistance in watering the newly planted trees.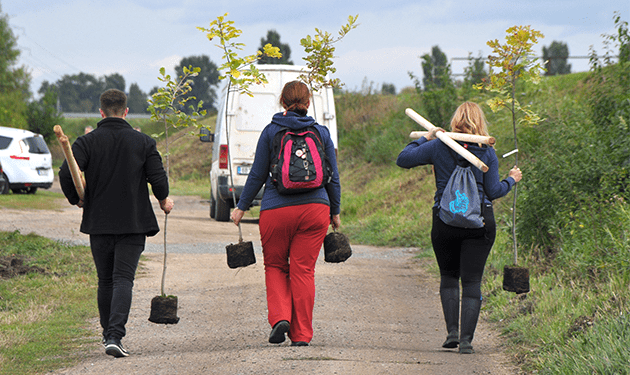 All the hard work was followed by lunch in one of the local restaurants. The post-lunch program included swimming in the local swimming pool and a pleasant walk to the Acacia lookout tower. We would like to thank all the participants and we are looking forward to the next tree planting get together!