We planted 300 trees in Novosedly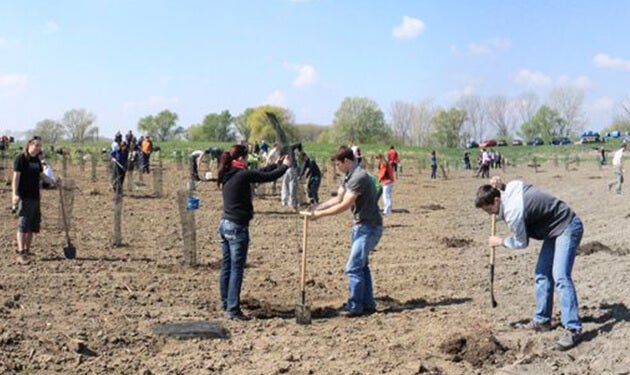 Trees for Bugs Got Planted!
Kentico is Poorer in Bugs, the World is Richer in Trees.
See the planting map
This time more than 60 of us planted almost 300 trees to re-establish a riverside line of alder-trees (only 45 trees were planted for the bugs found in the Kentico CMS 5.5 R2, the rest were extra ones). We ordered a very first Kentico bus and some nice weather for the event, but it was really only good luck that the planting took place in the biggest winery village in the Czech Republic (according to its mayor) – Novosedly.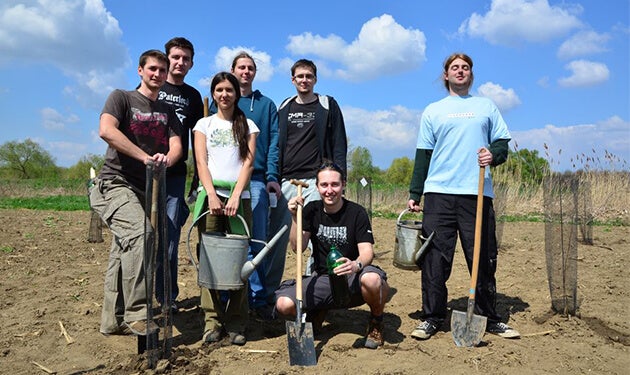 Before the work started we heard from František Trefilík, the mayor of Novosedly, the history of the place and their plans to restore the forest around the banks of the Dyje river. Chaos reigned only for the first 15 minutes of planting since all of us were so eager to plant that we didn't stick to the given lines well, creating a zig-zag-style alley instead of a straight line of trees. As our developers would say, "the specification wasn't clear enough at this point". Anyway, with a few fixes, we were able to finish the work and deliver a young "forest" as planned.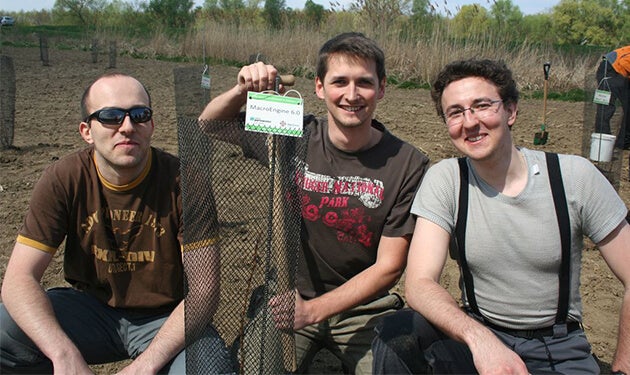 Everyone is welcome to visit their tree in the future. Next time we will try to announce the date of planting a bit earlier so you can join us on that day (watch us working). I'm sure that you will enjoy it as much as we did!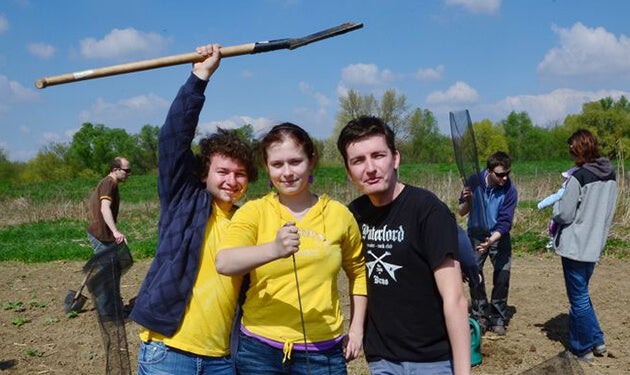 After the planting we took a lunch in a nearby restaurant and we also had a chance to taste some local (and very tasty!) wines. On our way back, some of us could hide their sympathy for folklore music no more, so we sang all the way home, led by Zbyšek Němec, Kentico's unofficial bandleader.