We planted 40 trees in Podivín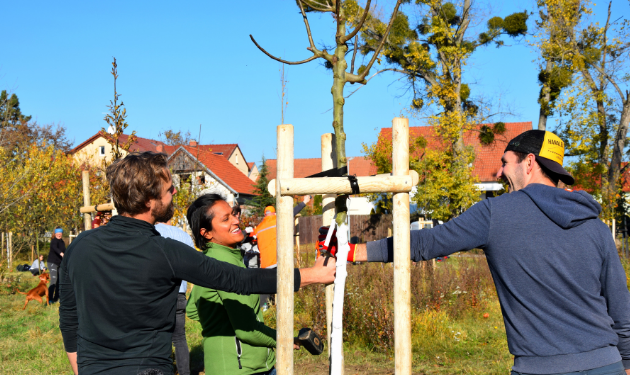 It was the beginning of November, the sun was shining, pandemic situation was still under control so it was the perfect timing for another round of our "Trees for Bugs" planting. Who don't know yet, we plant a tree for every bug our users find in our code.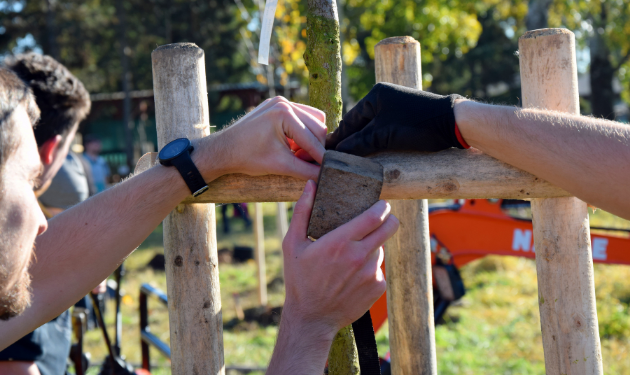 This year, we planted trees nearby the Elementary school in Podivín. The locals wanted to create an arboretum of fruit trees so they can enjoy refreshing shadows and also harvest cherries, apples and other fruits.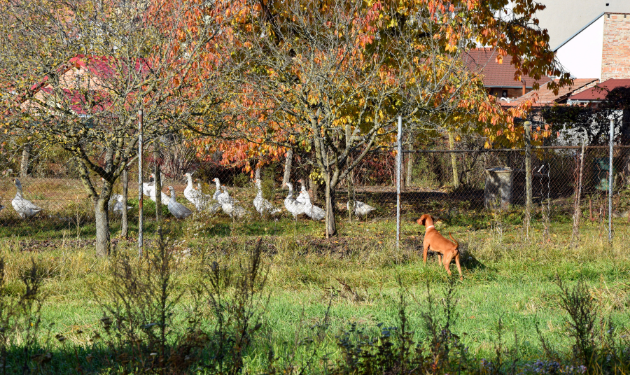 We have a pretty nice set of tools at Kentico that we loaded into our company bus and we set off towards Podivín. We take every tree planting as a great opportunity to spend some time together so we include our partners, children, friends and we get our hands muddy together.
This time, we had even more helpers than usually. Chaplin, the Hungarian Pointer of our colleague Laco, was running all over the place to oversee whether we do a good job. He helped us by carrying supporting poles. Charlie, and he kept the neighbour's goose flock in a reasonable distance from us so we could stay focused on our work.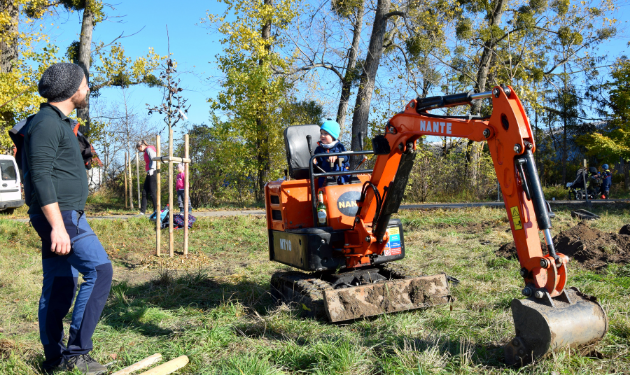 After the kids had fun with the excavator that helped us dig the biggest holes and we planted 40 fruit trees, we went for an amazing lunch at the local restaurant. After, we had a private tour in Sonnentor and we enjoyed a cup of tea and hot chocolate. Overall, we consider this round of our "Trees for Bugs" initiative very satisfying and we can't wait for the spring planting.