We planted 100 trees in Sebranice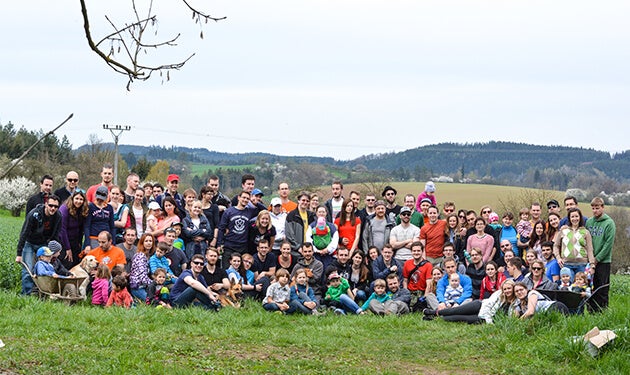 Can't See the Bugs for the Trees!
In a spring month that is predictably unpredictable, Kentico's biannual Trees for Bugs celebration was lucky enough to land on a warm and (partly) sunny Saturday in the middle of April. It was a day dedicated to righting software wrongs, and the earth got a little greener and cleaner.
See the planting map
A bus seemingly out of the '80s transported Kentico employees, friends, families, and dogs to the quiet and idyllic village of Sebranice, 34 kilometers north of Brno. The sun shone brightly at 9 AM on the stretch of land that would become home to 100 plum trees over the course of the next few hours. Getting straight to work, a Kentico team of 113 environment lovers took up shovels, spades, and soil to get planting.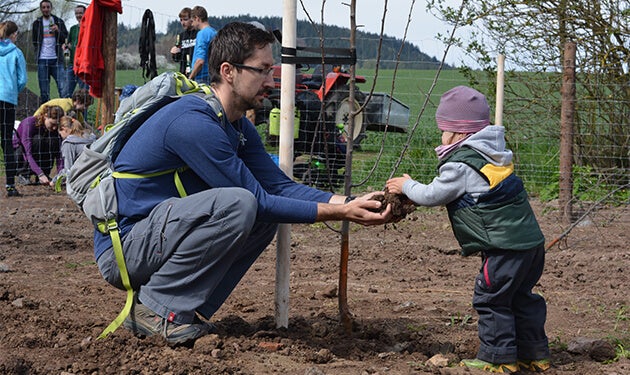 Dogs frolicked as children got rides in wheelbarrows, and everyone had dirt on their hands and a smile on their faces—as they say, all work and no play makes for a very dull Trees for Bugs planting!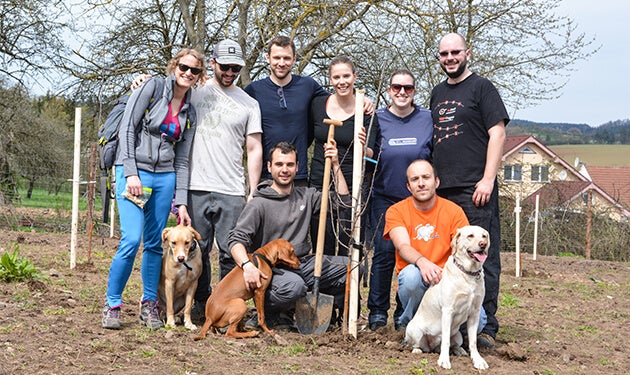 Each of the 100 trees planted represented a bug found in Kentico, reported by users all over the world, and each tree is then dedicated to a person that reported a bug. This April's trees were reported by people from Croatia, India, Denmark, Azerbaijan, and Ireland, to name a handful. The majority of the bugs were discovered by people from the US—30 bugs in all.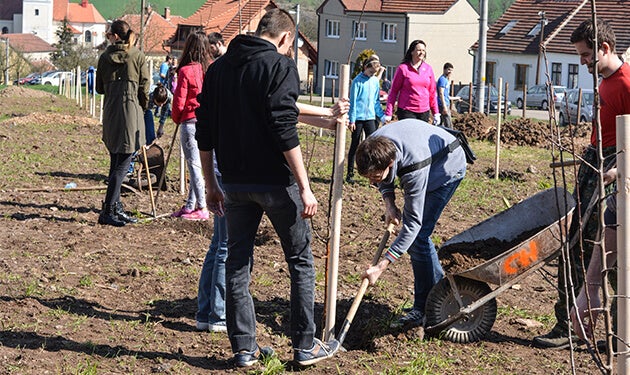 After all the hard work, it was time for everyone to make their way to the Western Park in Boskovice's Zábavní Park, where guláš or pancakes were enjoyed by all in the old-timey Saloon 1870. The post-lunch program, planned for the 40 children in tow, was entertaining for everyone and included archery, lassoing, spear throwing, walking a labyrinth, and horseshoe throwing.