We planted 126 trees in Ždánice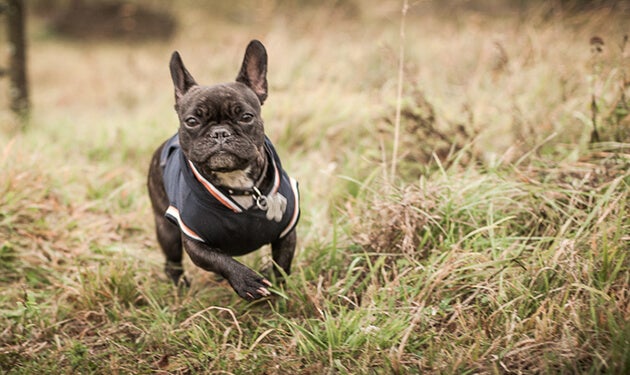 Trees for Bugs Fall 2012 Was a Huge Success. Your Trees Have Been Planted!
How do you keep bugs away from software? Build them a home somewhere else! Find out how the Kentico team fulfilled its commitment to its community and the environment in their bi-annual Trees for Bugs event!
See the planting map
Over 50 Kentico staff and their families and friends (and dogs) turned up to help with carrying, digging, planting, and labeling the trees. Armed with 3 pickaxes, 23 spades, 60 sandwiches, and, of course, 126 trees, the planters set to work, making the world a greener place in the name of cleaner software.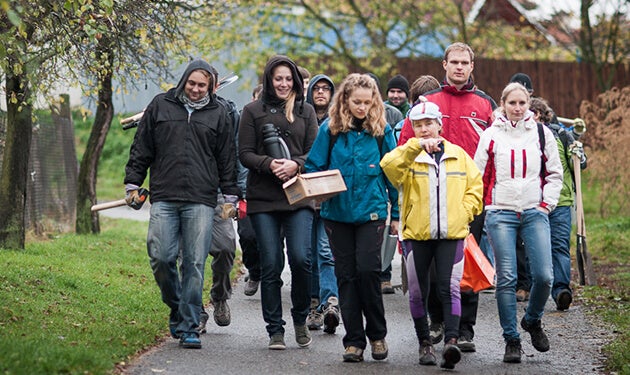 A mixture of old and new varieties of apples and pears were planted. The initiative name "Trees for Bugs" couldn't have been more apt, for those trees planted in Butterfly Paradise are going to help revive the declining population of butterflies in the area known for attracting all 140 species found in the Czech Republic.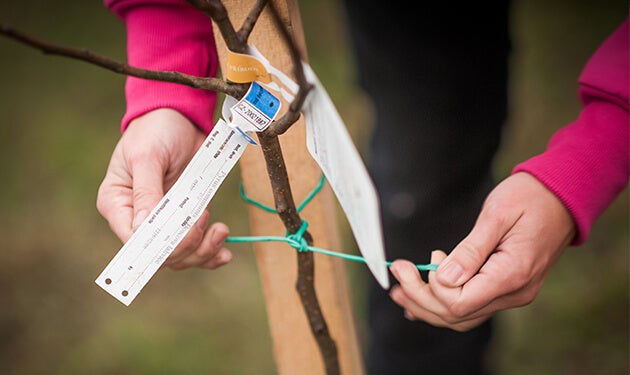 It was absolutely wonderful to be joined by our Czech-based Kentico Solution Partner Jiří Francek of Dragon bits s.r.o and his family, who helped us out enormously.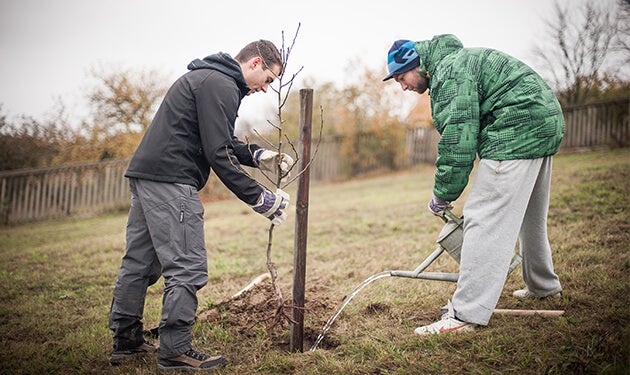 The weather joined in too, contributing a real 'nature' feel to the event, with thick mist, persistent drizzle and near-freezing temperatures (joy). But moods remained undampened and it all just added to the sense of team effort and achievement of the day. The audible defrosting of fingers frozen together was soon drowned by the jovial atmosphere at the 'after-planting' session. Hearty traditional food and tea warmed our bodies, while great company and a sense of synergy warmed our souls.